The region of Pla de l'Estany charm is a perfect destination to relax. This region located in the flat of Lake Banyoles, is composed of eleven municipalities. It borders the regions of the Garrotxa, Alt Empordà and the Gironès. Banyoles is the capital for historical, economic and demographic.
The natural environment of the Pla de l'Estany also highlights the diversity of landscapes and the rich flora and fauna. With respect to vegetation, dominated by pines and oaks. Discover the landscapes of the region by car, bicycle, horseback or on foot.
The passage of time leaves a historical and cultural legacy unimaginable. The Park of the prehistoric caves of Serinyà, Parque La Draga Neolithic and the Roman Villa Vilauba are archaeological sites of great importance.
Despite being a region of interior, has a Mediterranean climate due to its proximity to the coastline that provides mild temperatures throughout the year.
The sport and gastronomy are the main elements of tourism that can be found in this region. It was the first tourist destination sports recognized by the Generalitat de Catalunya. We can find a collection of shows from their villages as the Honey Fair in Cornella del Terri Crespià.
Hotels in Pla de l'Estany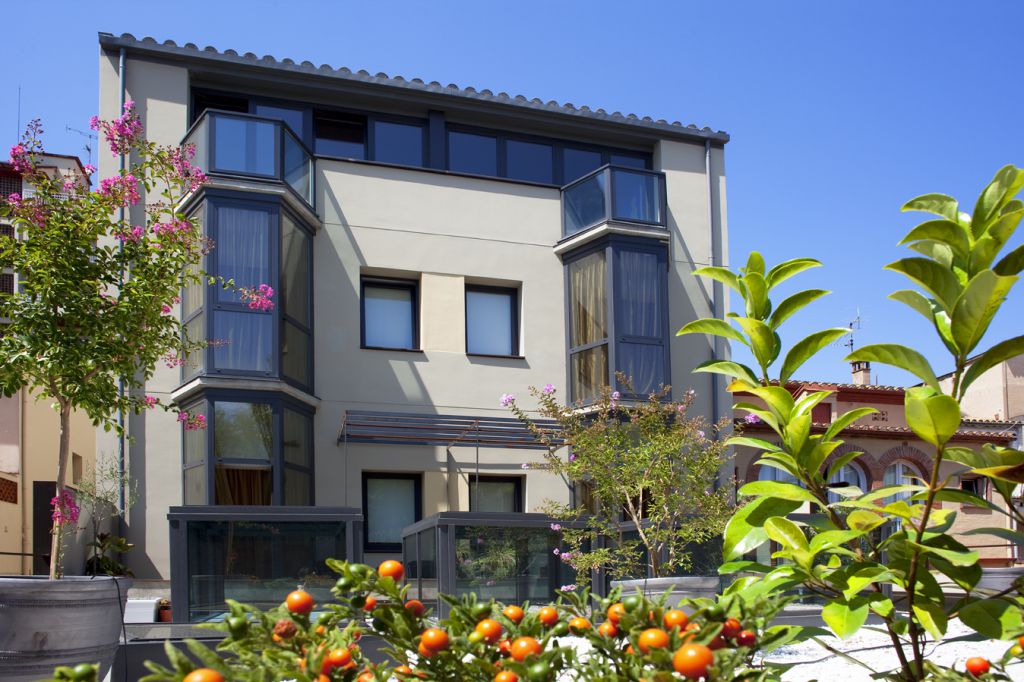 Banyoles, Pla de l'Estany, Girona
Hotel and restaurant Ca l'Arpa is located right in the centre of Banyoles, very close to the town plaza and lying in one of the most emblematic streets of the city. The house, dating from 1910, was refurbished and turned into a 4-star hotel and one of the reference restaurants in the Pla de l'Estany area.