The Solsonès is a region of Catalonia, province of Lleida, located in Central Catalonia. It consists of the valleys and the Ribera Salada Cardener and north on the plateau of the Segarra.
The northern part of the region is part of the Pyrenees, the main mountain ranges are found in the Puerto del Conde massif, Odèn saw the mountains of the Sierra Verde and Busa.
The territory of Solsonès belongs to the basin of the Segre and Llobregat.
The main streams are the Ribera Salada, the Rambla de Madrona, the Rambla de Sanaüja, the river and the river Cardener Negre. In the region there are two reservoirs: the Sant Ponç and the dam of the slab of the Horse.
The climate of Solsonès is Mediterranean, with hot summers and cold winter.
Hotels in Solsonès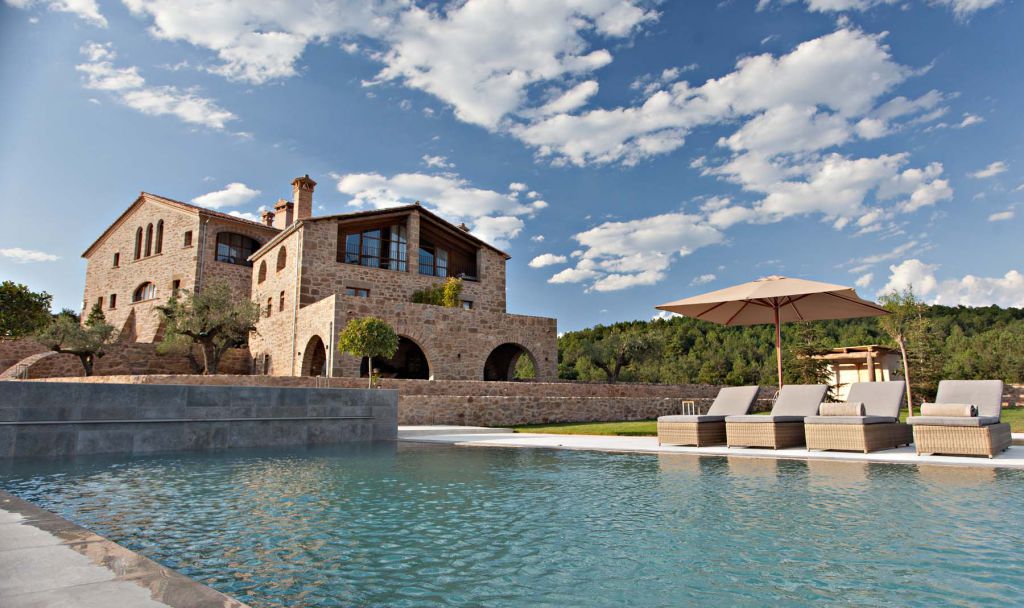 Lladurs, Solsonès, Lleida
Located in a large farmhouse of the year 1036 restored preserving the original charm, with large pool, restaurant of Catalan cuisine and rooms with their own personality, with all the comfort of a luxury hotel.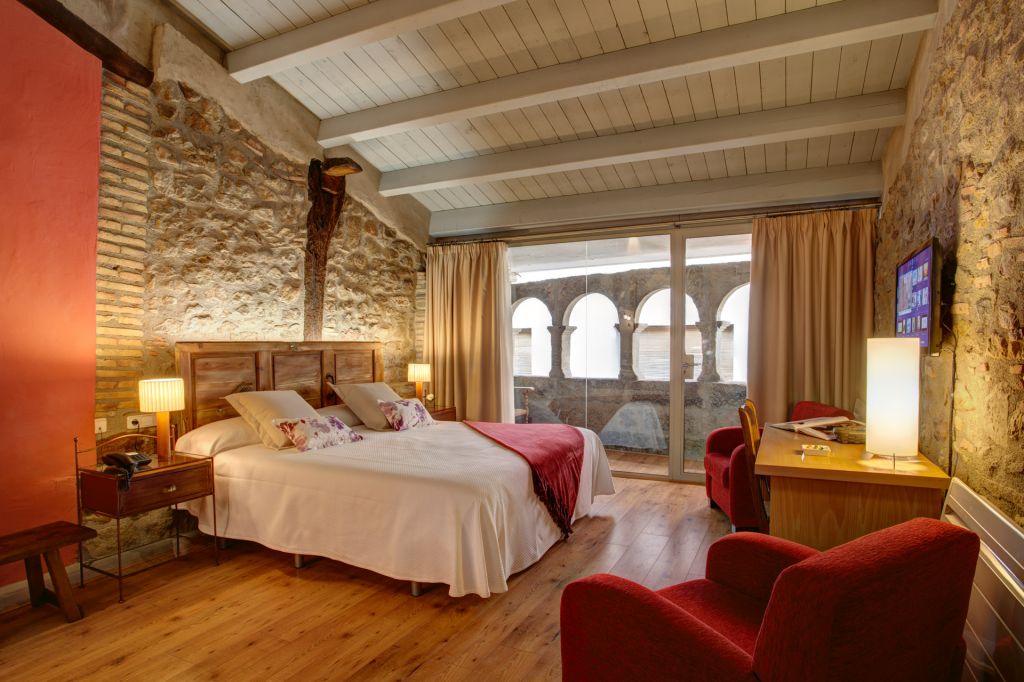 Solsona, Solsonès, Lleida
Small great hotel boutique, modern and comfortable, situated in the medieval centre of the hospitable, quiet city of Solsona, the doorway to the Pyrenees from Lleida. Its charm lies in the tranquillity that pervades the stone walls, the wooden beams, the fireplace, the garden room and so on... There are ten spacious rooms with natural daylight and fully equipped with all kind of conveniences. The breakfasts we serve only contain local, traditionally-prepared products. The Hotel La Freixera is a hotel who respects the environment by introducing ECO shower heads in some rooms and for a commitment to modernity, installing the opening of the doors through the mobile application (Openow System).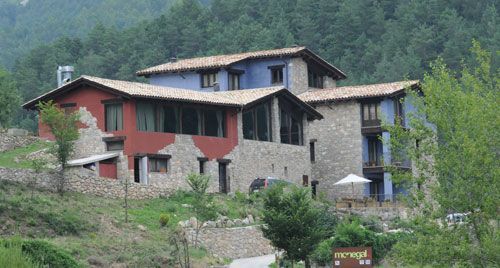 Sant Llorenç de Morunys, Solsonès, Lleida
Placed in an emblematic pre-Pyrenean valley, Lord's valley, only 1 km. away from Sant Llorenç de Morunys, lays El Monegal, a refurbished Catalan farmhouse turned into a 10-room hotel where to give pleasure to the senses. The hotel offers a familiar treatment and extreme attention to detail, as well as an exquisite cuisine for the more demanding gourmets.