El Morell is a village in the province of Tarragona and autonomous community of Catalonia, Spain.
Hotels in El Morell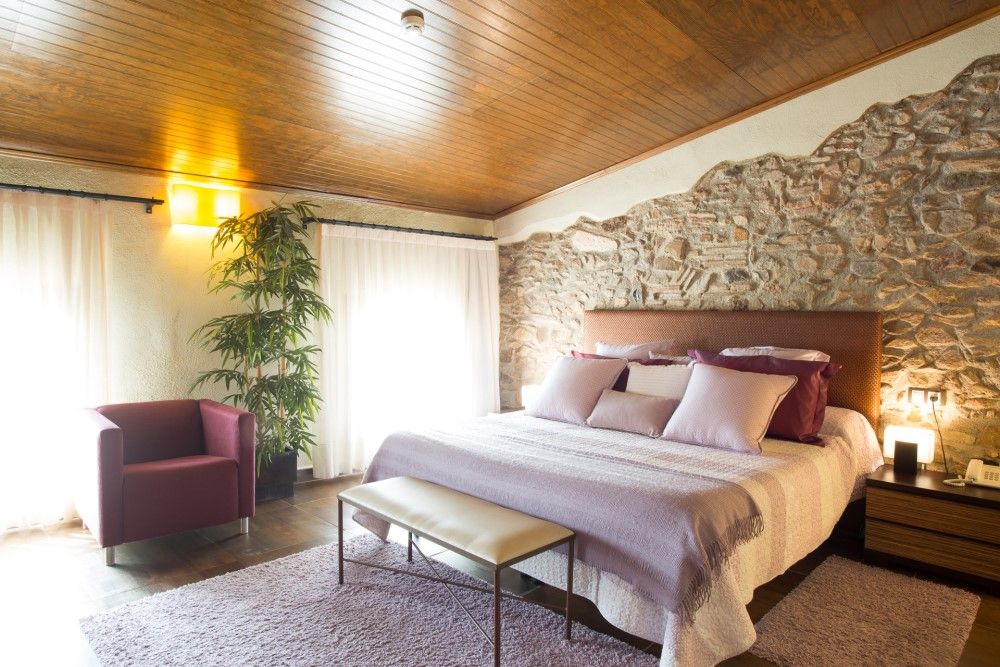 Botarell, Baix Camp, Tarragona (19km from )
Surrounded by nature and olive groves, in the centre of the small town of Botarell we can found Cal Barber, a hotel where to stay is an experience you'll never forget. The Hotel Cal Barber is in the middle of this village with only 1050 inhabitants and with a perfect situation to enjoy the mountains, just 200 metres, or Cambrils' and Salou's beaches, 6kms. What's more, Tarragona and Port Aventura are just in 15 minutes and you can arrive to El Priorat in 20 minutes, where you can taste the best wines. The Parc Natural del Delta de l'Ebre is just in 40 minutes. Cal Barber is a renovated house from 1798; it conserves the old structure with the stones' walls and the wood's ceiling. The rooms, with a design decoration, create and interesting combination. The hotel has a precious Spa, which can be closed exclusively to couples. It has jacuzzi, biothermique showers, steam baths, swimming pool to swim upstream and a massage or relax zone. Our restaurant, Restaurant Blanc i Negre, is located 40 metres from the Hotel. Wellness and tranquillity in their maximum expression. Cal Barber, the hotel that don't leave you indifferent.